Handforged Artisan Knives
Kitchen cutlery forged for cooks by a former fine-dining cook.
Brian Hanson crafts these uniqiue knives at his shop in Arlington, Washington USA
Designed to be a Cook's Daily Companion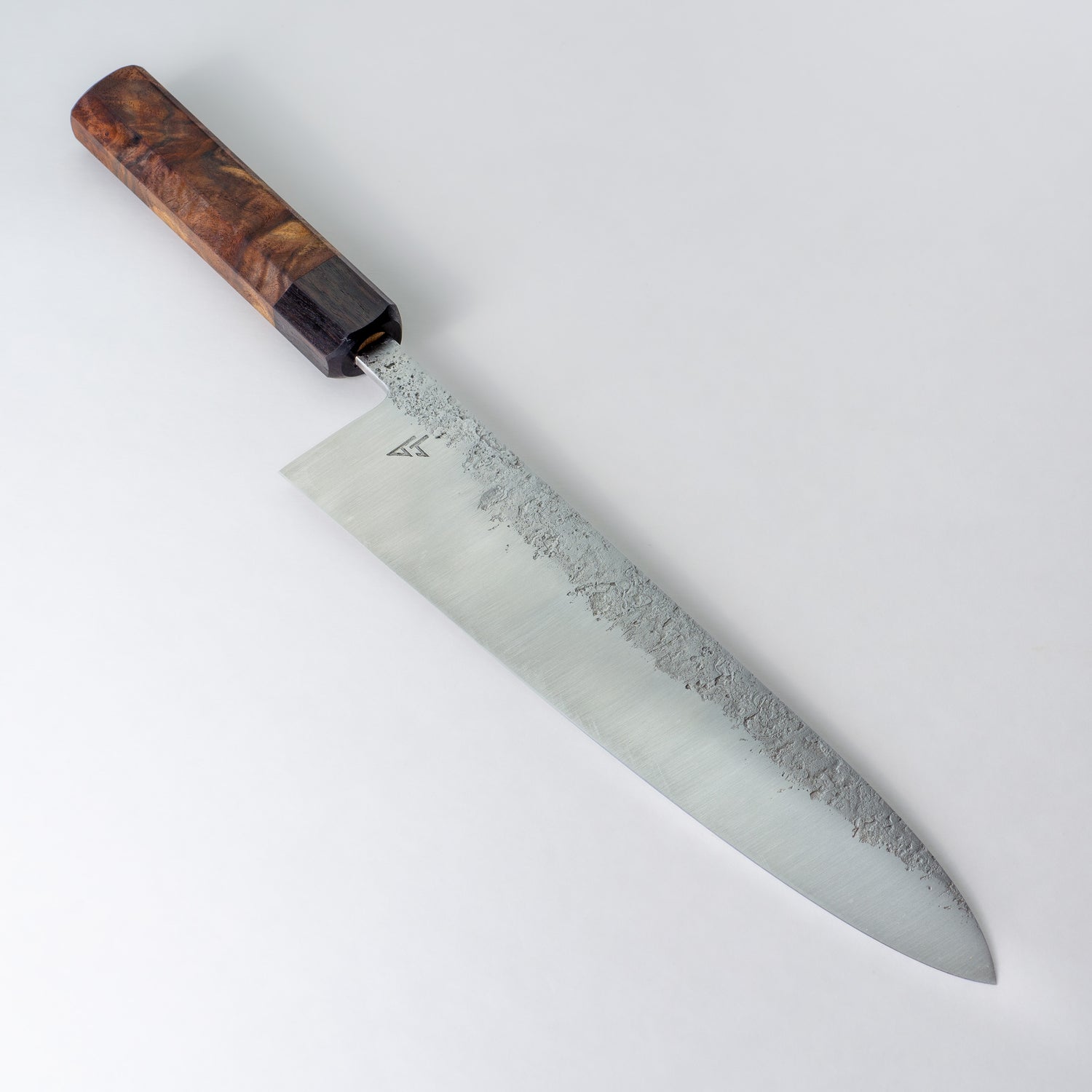 Regular price
$160.00 USD
Regular price
Sale price
$160.00 USD
Unit price
per
Artisan Pieces of the Utmost Refinement
My Mission
As a former fine-dining cook, I understand the subtitles required for a knife to become a true extension of yourself. I attentively craft each blade to perform with effortless precision . While offering beauty to inspire you in your own creative pursuit.
State of the Art Heat Treatment

The use of modern precision ovens and kilns insures only the best properties within the steel. Offering superior sharpness and edge retention.

Handforged Beauty

The final shaping and beveling done by a hammer swung by my own hand. Introducing stunning distortions into the patterns.

Small Batch Made

Every piece is produced to uniquely fit itself. Relying on craftsmanship to insure a superior fit and feel in your hand.